With a dozen baskets and bird cages available in our presentation range, we are sure we have the fitting housing to have on display at your special event.
Our presentation arrangements are made from a variety of durable and attractive materials such as wood, wicker and steel. These materials have been hand-picked by our staff to ensure a beautiful elegant appearance that is also suitable for our Doves.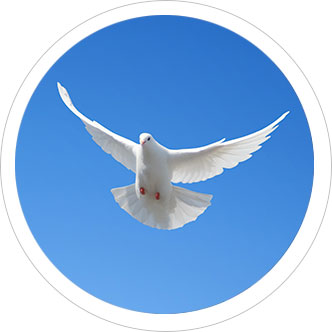 We charge based on the amount of Doves we release, not basket or cage used. This allows our clients a greater choice of options that caters more to their taste.
If you can not find a display arrangement that you like in our range please contact and we will endeavour to find a suitable option. Although the safety and well-being of our Doves are of paramount importance to us, we are certain we can find an option that pleases even the most specific of requirements.
Small Cages (2-4 Doves)
Small suitable for 2 Doves
Large suitable for 2-3 Doves
Our very popular wooden frame design
A Wedding favourite
Suitable for 2 Doves
Lovely Golden-Brown finish
Suitable for 2-4 Doves
Solid wood frame design
Suitable for 2 Doves
Lovely Golden-Brown finish
For a little old-world charm
Suitable for 2-4 Doves
Square crate shape design
A popular surprise gift for the Bride and Groom
Suitable for 2 Doves
Ribbon release
Each side opens to release a Dove
Suitable for 2 Doves
Heart shaped design
Adds a touch of romance
Larger Cages (6-20 Doves)
Suitable for 6-12 Doves
Larger alternative to Small Roundhouse
Suitable for 6-10 Doves
Basket is opened by lifting attached ribbon
Suitable for 20 Doves
Solid wood-frame construction
For a spectacular Dove release "En Masse".
Suitable for 20 Doves
A spiritual touch to a grand release
For large releases at Church Weddings and Funerals
"The dove and very blessed spirit of peace."William Shakespeare – Westmoreland in Henry IV, Part 2, Act 4.