The release of doves at a funeral home or memorial service is a touching tribute for a loved one. The spectacular site of watching these majestic birds circle above and head for home makes for a joyful twist in otherwise difficult times. The release of white doves can be a cathartic experience, symbolising a a guide on their journey, a release from pain or finding peace.
With ancient connotations of peace, guiding spirits and angelic bodies, the release of doves offer a fitting eulogy of love for the departed. Flying off into the horizon with their companion dove has an aura of final farewell and safe journey that is comforting for families and friends.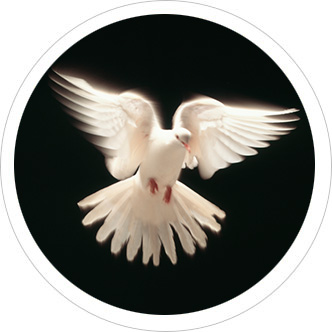 Our dove releases can be arranged from a variety of locales such as grave sites, mausoleums, crematoriums and funeral homes just to name a few. Provided the release site poses no danger to our doves we are able to conduct a fitting option at almost any location.
To help make this day as easy as possible we are happy to liaise independently with the funeral director once you have decided upon a release option that suits. Of course, if you are wanting a more personal touch we are glad to work directly with you or whomever suits. Below are a sample of the packages we have found popular among our clients.
Guiding Angel
A single Spirit Dove is set up by the casket during the ceremony and presentation. After the service the Spirit Dove is released with a companion "Guiding Angel" Dove to help guide the Spirit Dove on its final journey home.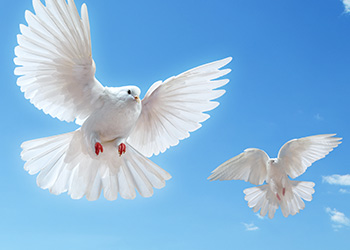 Flock of Angels
A mass release of numerous doves (your choice of number) from the basket. In a truly memorable vision, this flock of "Angels" ascends towards the sky representing the departed soul will always be part of the flock.

Family Love Release
Each close member of the family hand release a dove with children releasing their doves from a basket with ribbon. This whole family gesture acts a collective heartfelt send off for the beloved member of the family.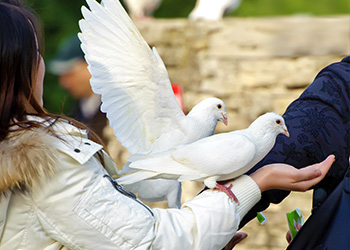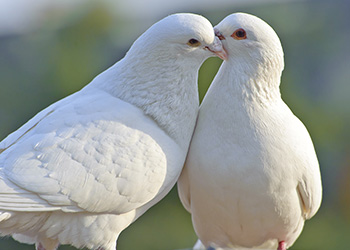 Tender Angel Release
A single dove is released by a close family member. Moments later a basket of six doves is released and join with the "Tender Angel". In a final act the companion doves fly off together and help guide the Angel on its final journey home.

Not What You're After?
If you'd like something more unique to commemorate your loved one please just ask. We have a large assortment of cages and decorative options to choose from and will make every effort to accommodate any special wishes.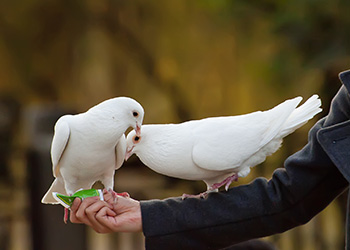 Service Terms
We get to venue approx. 30 minutes prior to start of ceremony.
We liaise with the Funeral Director and set up our table, cloth and cage with Doves in appropriate spot, usually near the signing table.
We require a non-refundable $50 HOLD THE DATE fee.
Final payment must be made 1 week before the Funeral.
"Oh that I had wings like a Dove! For then would I flyaway, and be at rest."Bible (Old Testament) – Psalm 55:6